SARG 2500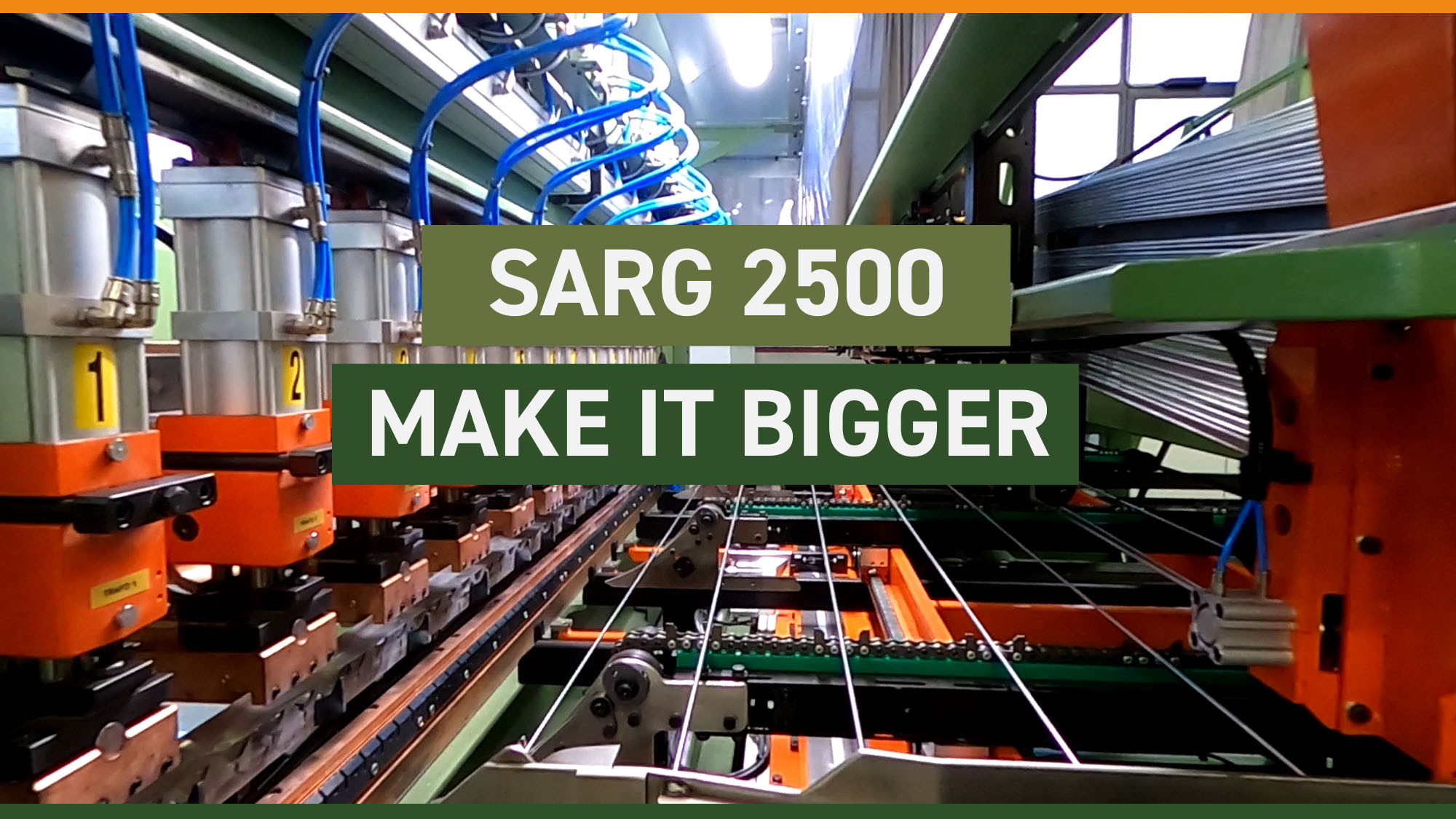 SARG 2500 is VARO's welding machine for the production of large mesh fences, modular fence panels, electro-welded panels, notched and with 3D in-line folding.
SARG 2500 is a historic a VARO's flagship product, a machine created for the production of mesh fences, modular fence panels and numerous kinds of electro-welded panels SARG is now updated with the most recent and performing technologies and automations in order to further increase its strengths: productivity and flexibility.
SARG 2500 is an extremely versatile system suitable for creating large amounts of nets and minimizing the downtime necessary to set the various product parameters.
SARG 2500 is a welding system automatically fed by pre-cut and pre-straightened wire bars.
The automatic feeding of the SARG 2500 with pre-cut bars allows the machine to reach a high production capacity as well as perfect panel flatness.
SARG can also be equipped with presses for the production of 3D meshes and cutting units that allow the immediate manufacture of mesh with a customised profile.
One of the features particularly appreciated by users is the simplicity of the machine's settings. The change in type of production network can be carried out by a single operator and is so easy and rapid that it represents a point of reference for the welding machine sector.
This extremely efficient automatic welding plant's features are:
its state-of-the-art concept;
its ease of use;
its remarkable ease of adjustment.
The change of item can be performed by a single person and the machine can be started to automatically weld mesh or grids even with irregular shapes.
We are always looking for new solutions to improve our machines and make them more efficient, easy to use and long lasting
Some productions of the SARG 2500
From the idea … to the product
Fully customizable product according to your needs.
Fill in the form below to request any information
Related Posts