VARO3: the 4.0 production workshop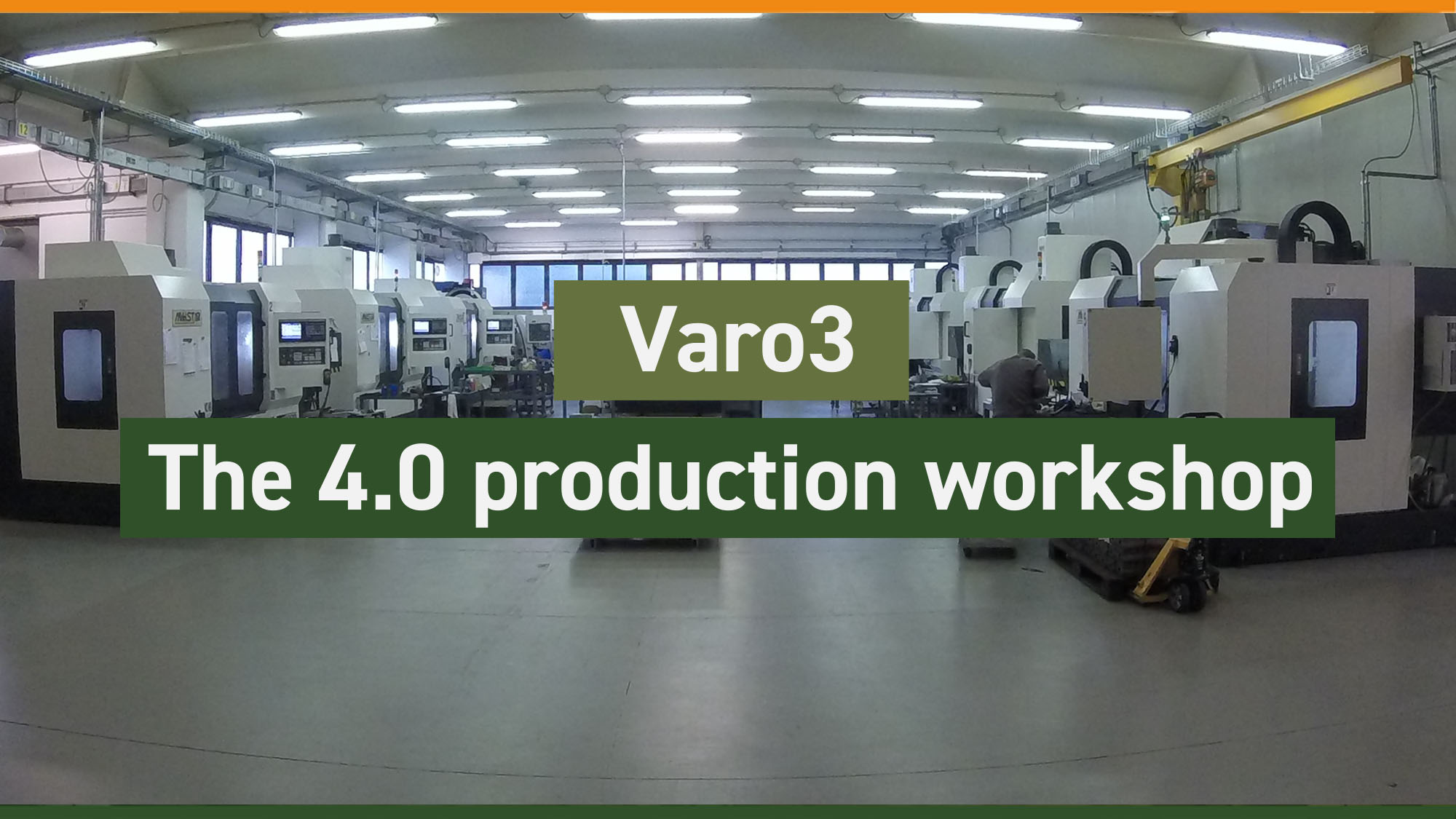 Varo3
the 4.0 production workshop

VARO has undertaken a process of total company's modernization for several years in order to design/produce increasingly cutting-edge machines, optimizing production and improving quality.
VARO produces machines for metal wire processing in 4.0 logic because the group believes in improving processes thanks to greater production control in real-time.
In line with this industrial vision, VARO has recently completed the innovation process of the production workshop: VARO3. Thanks to the introduction of 12 latest generation CNC work centers – fully dedicated to the production of any mechanical components installed on VARO's welding machines, wire forming machines, wire cutting machines, robotized welding islands and customized lines – VARO reached total production control.
VARO 3 is wholly 4.0. This fundamental milestone allows the Quality Control Department to have, in real-time, an overall view of all production processes returning any data relating to the processes performed: the number of pieces produced, type, production time, the quality of the parts, the materials used and any other information required to properly evaluate the production process.
The work centers' connection to Orquestra Industrial Internet of Things Data Manager allows to collect a vast amount of information, which improves work planning and optimises warehouse management – of both the raw material to be processed and the pieces produced – thus obtaining greater efficiency and constant quality control.
We are always looking for new solutions to improve our machines and make them more efficient, easy to use and long lasting
From the idea … to the product
Fully customizable product according to your needs.
Fill in the form below to request any information
Related Posts