Flexibility and productivity: S-2D A/R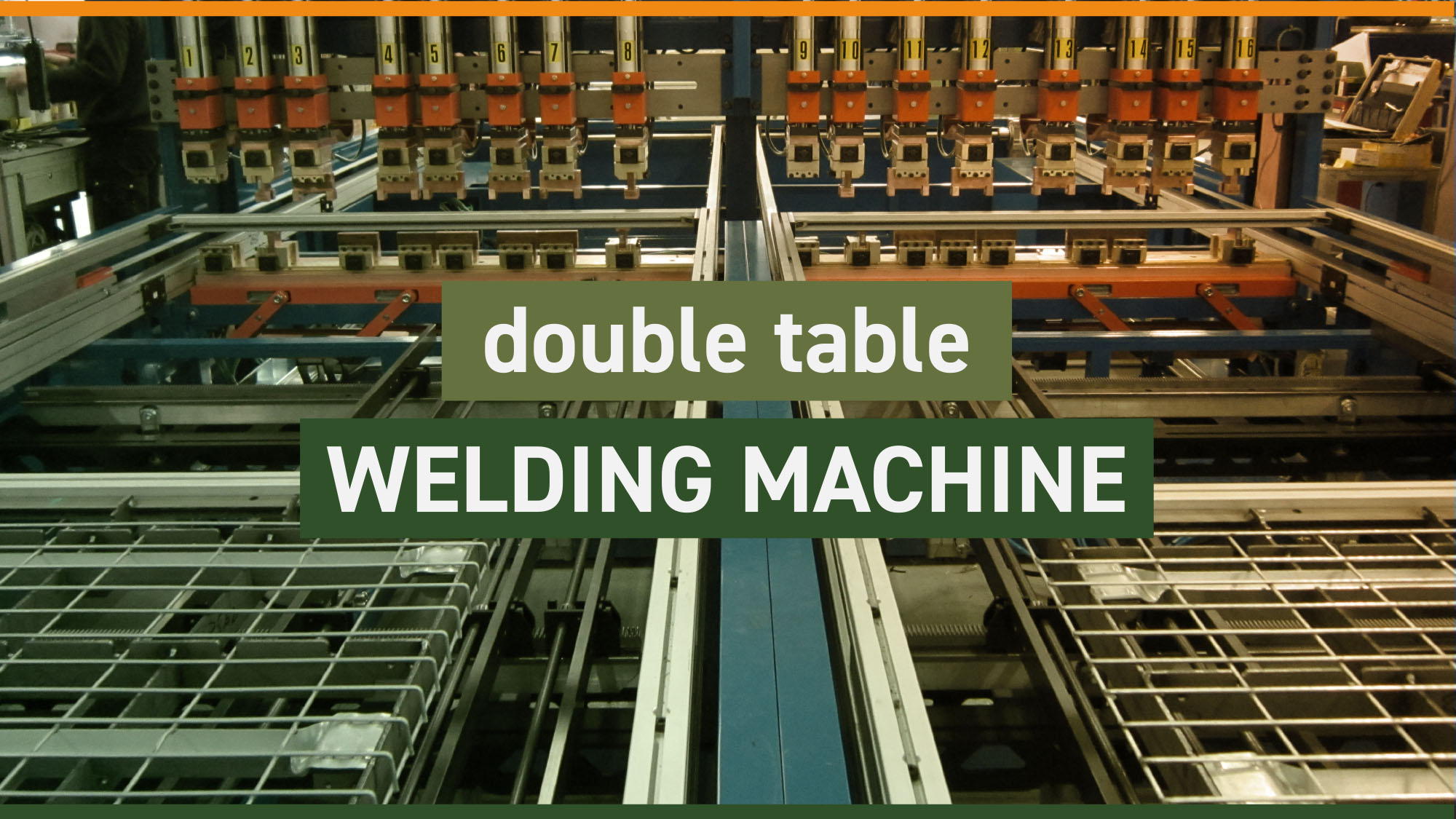 Each customer wants high productivity, but the main need is to have flexibility in production and speed in job change and machine settings.
Double table welding machine: our solution for the need of high productivity and maximum flexibility in production.
Varo supports its customers by meeting the productivity needs imposed by the market and develops the right solution to face these needs.
Increasing need of a production flexibility and the consequent request of immediate supply of small batches of product pushed the industrial producers to search for machines that allow a multiplicity of processes and a reduced machine setting time.
The semi-automatic double table welding machine model S-2D-A/R was created to meet the needs of users who produce small and medium series and who need extreme flexibility in use and set-up at the same time.
This machine can produce:
2 MESHES OF THE SAME MODEL AT THE SAME TIME
2 MESHES OF DIFFERENT MODELS AT THE SAME TIME
1 BIG SINGLE MESH
The loading of the wires and the unloading of the welded product can be completely automated, manually managed or be partially automated and partially manually managed.
By using the welding jigs, the operator is able to do a changeover with extreme ease and speed, always maintaining a high degree of precision and quality of the welds.
Even working with manual loading and unloading, a single operator can ensure a high level of productivity by loading one jig while the other one is in the welding phase, thus allowing a continuous production cycle.
In addition to the loading of the wires, the welding jig can be loaded with frames and curved pieces, so as to create easily complex pieces, without the need for long machine settings before starting the production.
The semi-automatic double table welding machine
model S-2D A/R
allows the creation of multiple products, with extremely short changeover times: the ideal solution for manufacturers with a wide offer of welded products.
We are the solution to the need of flexibility: quick job changes and a great variety of products that can be produced with high precision and reliability always at the highest levels.
Flexibility and productivity
From the idea … to the product
Fully customizable product according to your needs.
Fill in the form below to request any information
Related Posts