Varo in Poland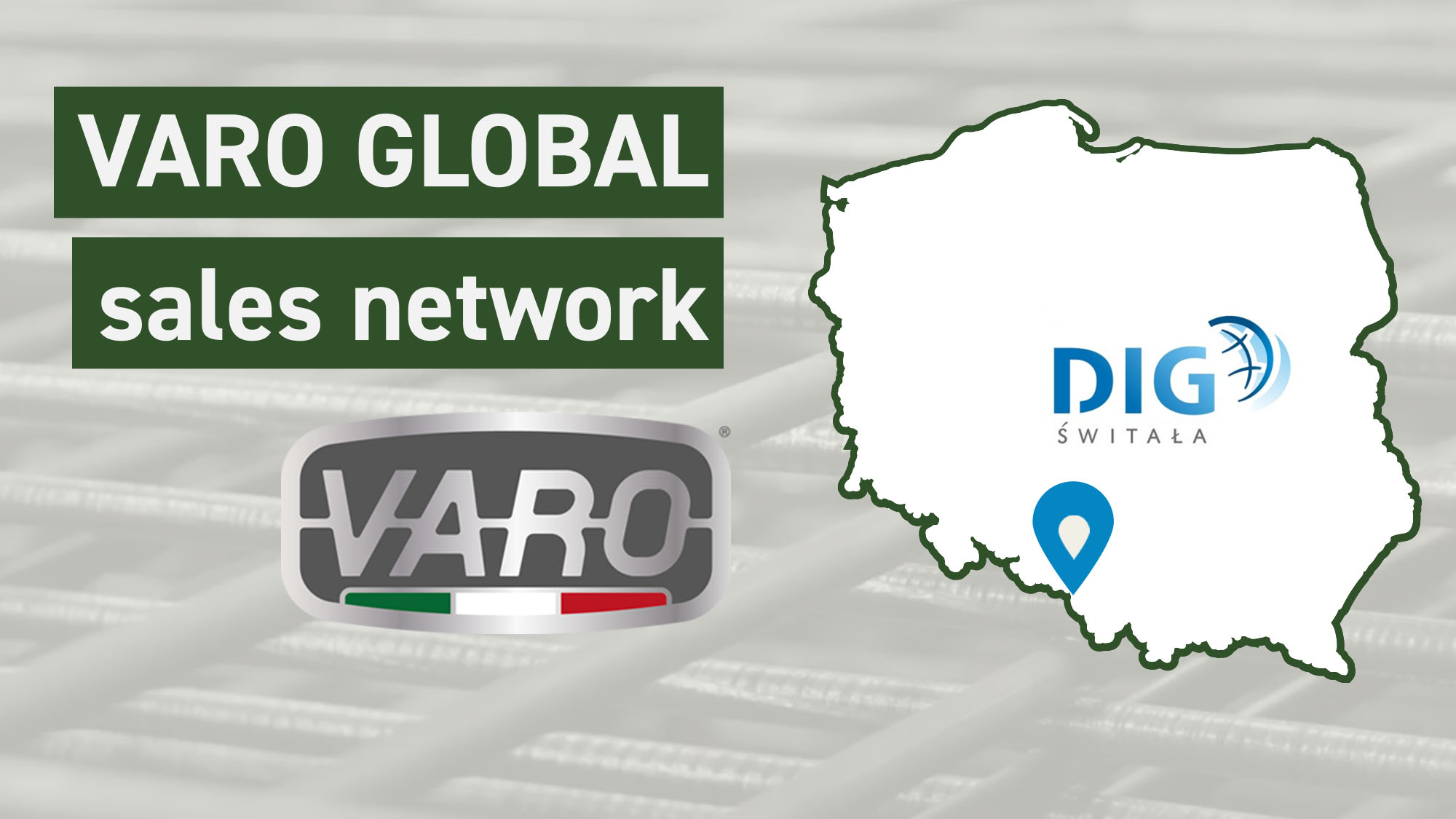 High professionalism creates bonds that last over time: since 2005 DIG ŚWITAŁA has been the exclusive partner of VARO for the Polish market.
Over 15 years of collaboration and more than 200 machines sold are the numbers that represent the fruitful collaboration of VARO with Pawel and Anna Switala, directors of DIG ŚWITAŁA and DIG SERWIS, making Poland one of the most important foreign markets for VARO. These results were achieved thanks to the high professionalism of the DIG ŚWITAŁA team, highly trained on VARO machines and able to provide high-level assistance in their target market.
VARO and DIG ŚWITAŁA: a lasting synergy over time, to meet the needs of the Polish market.
Since 2000, Poland has strengthened its internal production in metalworking to respond not only to national needs, but also to the demands of foreign markets, primarily the German and Russian ones.
Today Poland is a large producer of semi-finished and finished products made from metal wire, serving many sectors. From external fences to shelving for large-scale distribution, from equipment for pet sector to furnishing accessories, from gratings for the white goods sector to metal ducts for construction and industrial systems: a constantly expanding market, to which VARO supplies highest performing machineries and constant assistance thanks to its direct presence on the territory through DIG ŚWITAŁA and DIG SERWIS.
DIG ŚWITAŁA has been present on the Polish market for 20 years and has established itself over time as a reference point for the supply of Italian technology in wire processing.
"Since 2001 we have been dealing with the distribution of Italian machines and devices for the processing of metal sheets, rods, wires and tubes. In our portfolio we have about ten selected Italian producers, internationally established in the field of metal processing field.

The main target of our company is not only to deliver the machine to the customer, but also to provide technical consultancy and technical service, to establish lasting relationships, both with customers and with our suppliers."
For VARO and DIG ŚWITAŁA the desire to work together and give continuity to the relationship consolidated over the years is an important value based, above all, on human relationships and on the great professionalism of the people. The goals achieved together until today are the starting point for the next goals.
Di seguito i prossimi appuntamenti in cui VARO sarà presente in partnership con DIG ŚWITAŁA: 
From the idea … to the product
Fully customizable product according to your needs.
Fill in the form below to request any information
Related Posts