Wire Bangkok 2022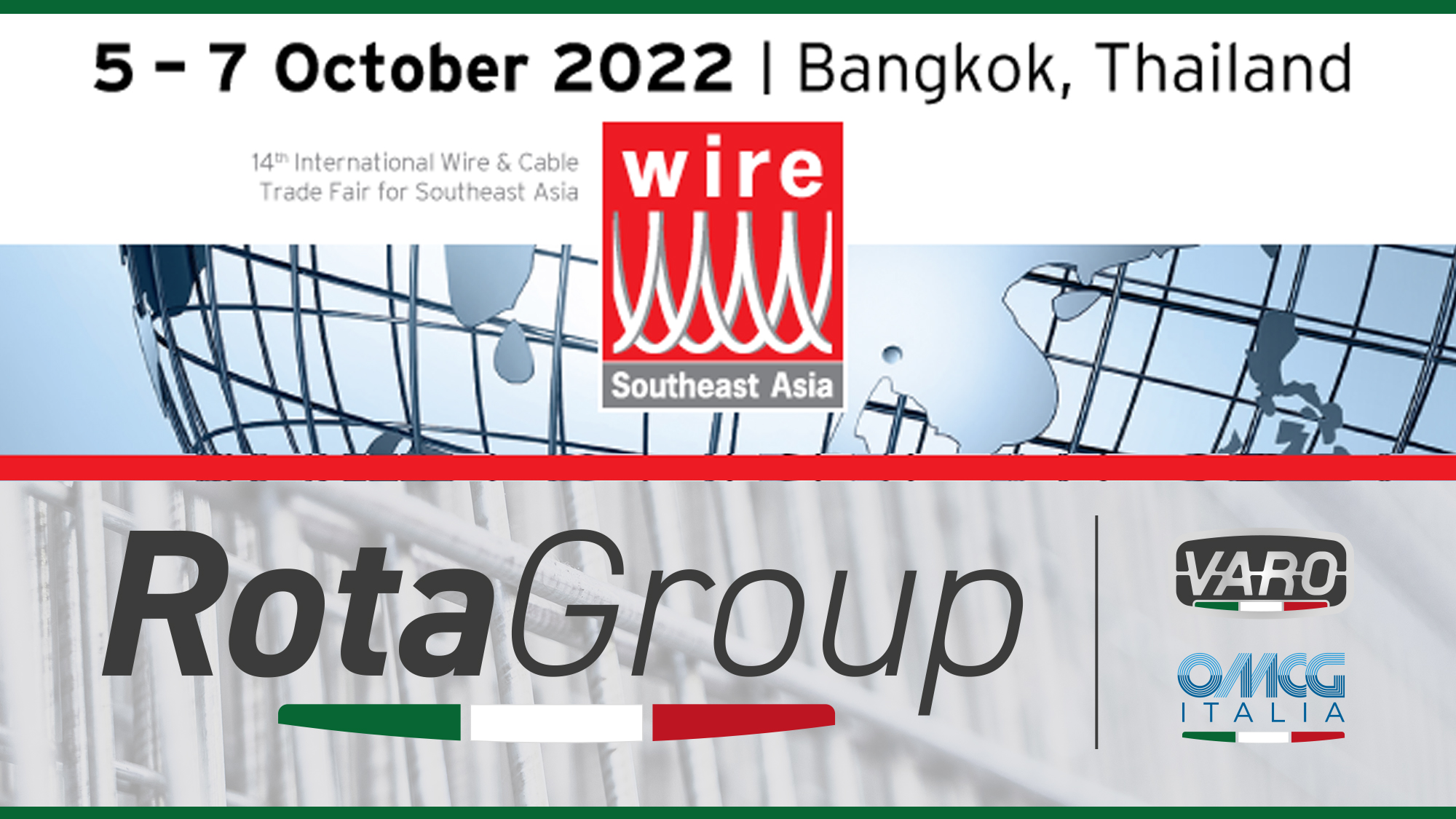 WE LOOK FORWARD TO SEEING YOU AT WIRE South East:
ITALIAN PAVILION
stand c11
ROTA Group, VARO and OMCG will be present at WIRE South East 2022 in Bangkok.
VARO confirms its international approach to the market with its presence at Asia's most important industry event. It's a great opportunity to showcase the latest innovations developed and further expand international collaboration.
From the idea … to the product
Fully customizable product according to your needs.
Fill in the form below to request any information
Related Posts