VARO in Russia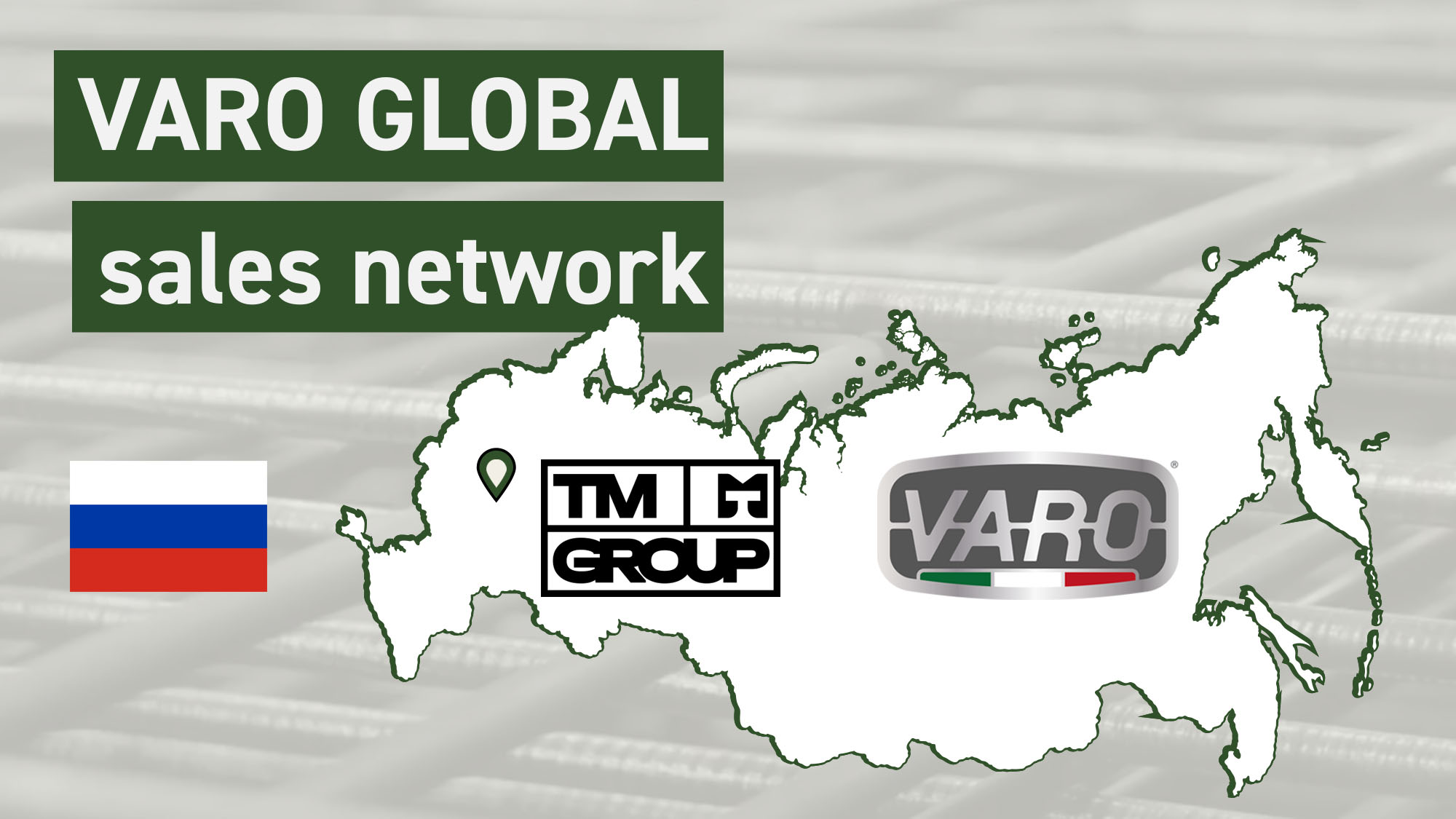 VARO global sales network
TM-Group has been active since 1991 and has had an exclusive partnership with VARO for the Russian market for 19 years.
The company TM-GROUP marks its 30th anniversary in 2021, of which 19 is the exclusive partnership with VARO in the Russian market. The success we have achieved in recent years in the Russian market is the result of hard work together and the constant daily interaction.
Thanks to openness, a desire to understand and meet the needs of our clients, the focus on improving the clients' satisfaction, we are reaching new goals in the development of the Russian market.
The Russian market is changing and growing every year, and we support our clients to find the proper way to integrate the varo's machines in their production process.
TM-GROUP and VARO represent a reference point to all producers of wire products such as fence systems, supermarket equipment, refrigeration equipment, furniture components, gabions, cable trays and much more which are currently being produced in Russia.
"Together with VARO specialists, we provide our clients with everything necessary for modern production – reliable and efficient equipment, technological support in the organization of the processes and efficient technical service either from remote and on site. Thanks to this, Russian manufacturers can be confident in the implementation of their projects and in a successful competition with their products either in local and in the international market."
TM-Group and VARO will be present from 8th to 10th June at the WIRE Russia fair in Moscow:
From the idea … to the product
Fully customizable product according to your needs.
Fill in the form below to request any information
Related Posts